Hair & Makeup for Special Events
Santa Rosa, CA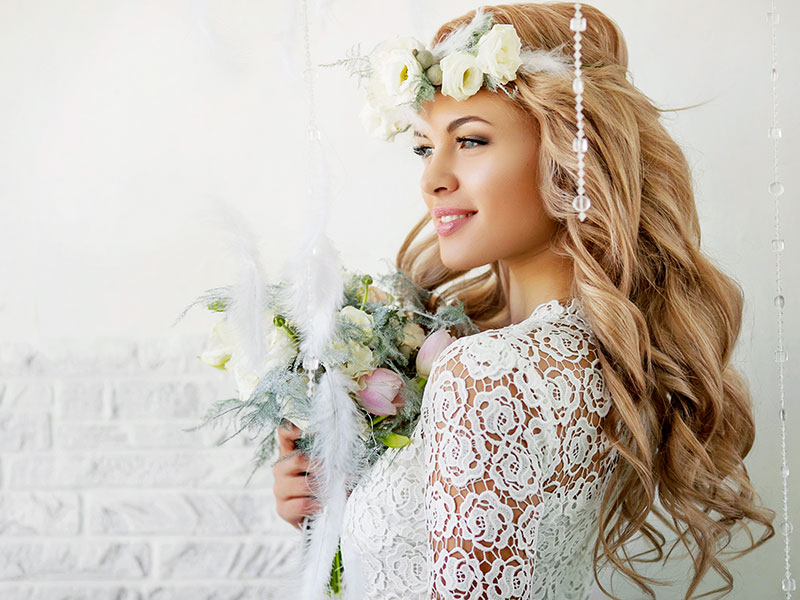 Initial makeup consultation
Memories of your wedding day will last a lifetime and you want to ensure that you look stunning!
That's why you carefully pick and choose every professional when planning your special event or dream wedding. Selecting the right special event hair stylist and makeup artist begins with a phone consultation where you (Bride) and our hair stylist and/or makeup artist discusses all the necessary details. Initial consultation details may include: pre-event trial run, important dates, wedding location(s), makeup services and pricing.
he initial consultation is a very important screening process where you are able to ask our professional team any questions that you might have and preview our portfolio. To keep the initial consultation short, please have a list of questions that you have ready prior to your actual initial consultation.
Pre-event makeup trial
During your pre-event makeup trial, both you and one of our makeup artists will help you select what makeup style with an appropriate color palate and apply it on, clean to full-face makeup, in order to achieve your perfect bridal Look.
If you have a specific style that you are looking to achieve, we recommend that you bring 2-3 sample photos with you to the pre-event makeup trial. This will help speed up the trial process and increase efficiency. This process generally takes place in your home or at our downtown salon, and can last upwards of 90 minutes.
Event-day makeup application
On the day of your special event/wedding, the makeup artist that you selected during your makeup trial is applied over your clean prepped well-hydrated skin, preferably the last thing before you put on your wedding dress.
This is usually done at home, your hotel room or a predetermined location, and generally takes between 60-90 minutes. Exclusive Spa's makeup artist will help ensure you that your gorgeous wedding makeup will last through the day and into the evening, and all your guests will compliment you throughout the entire event.

Special Event Makeup Pricing
| | |
| --- | --- |
| Service | Price |
| Bridal Consultation | $120.00+ |
| Bridal Makeup | $185.00+ |
| Bridal Party Makeup | $130.00+ |
| Eyes (Only) | $45.00+ |
| Lashes (Only) | $30.00+ |
| Simple Makeup (No lashes) | $95.00+ |
| Glam Makeup | $160.00+ |

Special Event Hair Pricing
| | |
| --- | --- |
| Service | Price |
| Bridal Consultation | $120.00+ |
| Bridal Up Style | $180.00+ |
| Bridal Party Up Style | $120.00+ |
| Blow Dry | $60.00+ |
| Short Style | $85.00+ |

Special Event Add-on Pricing
| | |
| --- | --- |
| Service | Price |
| Champagne & Treats | $60.00+ |
*All prices listed are base prices and subject to change without notice.