Only The Best
Here are just a few of the many brands and products that are carried here at Exclusive Spa. If you have specific questions regarding the products that we currently have in stock, please give us a call at (707) 528-8266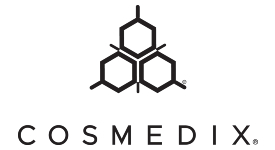 Cosmedix was founded in 1998 by a team of aestheticians, chemists, and doctors: The goal was to create medical-grade products that were not only natural but effective in addressing common skin concerns, without causing irritation.
The brand categorizes its active ingredients into the five A's: acids, amino acids, vitamin A (aka retinol), antioxidants, and ascorbic acid. It's these five key players that gently — but effectively — treat skin problems by promoting cellular turnover; treating the skin at the cellular level. It offers products that treat everything from signs of aging, to dry skin, dullness, and acne.
Cosmedix also utilizes chiral correction technology, which is a pharmaceutical-level purification process that filters out the ineffective (and potentially irritating) components of each molecule. The result? Skincare products only feature the safest and most potent form of ingredients.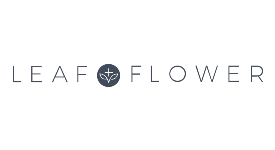 LEAF & FLOWER™
CBD Charged – Latest Clinically-Proven Tech
LEAF & FLOWER™ developed for stylists, by stylists offers tangible results with a therapeutic and innovative line centered around the natural benefits of CBD.
The exclusive LEAF & FLOWER™ CBD Corrective Complex elicits an entourage effect by combining key cannabinoids under high pressure and extremely low temperatures to preserve efficacy and deliver instant results for all hair types – making hair stronger and more predictable with continued use.
Ingredients Are Treasures From the Soil and Sea.
Oats | Barley | Pisum Sativum | Sweet Almond Oil | Red Seaweed & Hookweed | Black Quinoa | Shea Butter | Desert Date Oil | Coconut Oil | Juniper Oil
DermaQuest™ offers professional skin care products which are designed for both clinical aestheticians and physicians, whose work goes beyond relaxation and spa treatments. The DermaQuest™ skin care line is for those who want to encompass a more complex arena of skin care treatments. Our products are formulated using the highest quality ingredients and most advanced technologies, enabling skin care professionals to achieve superior results treating a broad range of skin conditions. These outstanding products can move clients towards visible improvement through professional treatments and customized home care protocols.
All DermaQuest™ Skin Therapy products are developed, manufactured, packaged, and distributed at the our state-of-the-art manufacturing and warehouse facility in Hayward, California. This allows us to control each step in the process and produce consistent quality for clients.
Designer Skin is dedicated to delivering superior results through innovative products with the finest ingredients and luxurious fragrances. Specialized formulations such as our silicone emulsions, advanced bronzing systems and actives provide outstanding color and unparalleled skincare. Hand-made in our state of the art facility, Designer Skin products continue to break boundaries by delivering the most advanced, aesthetically differentiated and effective products on the market.
There's a line between ordinary and extraordinary…cross it! For divas who demand the very best in bronzing and skincare, Designer Skin delivers the ultimate in luxurious indoor tanning lotions. Designer Skin's prevailing philosophy is "Nutrition for the Skin" and this mantra drives every aspect of our product development. Designer Skin's phenomenal line of products provide the ultimate in skin nutrition through the use of advanced skincare ingredients and superior formulations.
Goldwell's motto is "Closer to stylists. Closer to hair." Our entire reason for being is to deliver this motto.
We are also committed to color perfection. And it all begins with our exclusive 5-step Color Cycle concept that gives stylists the tools they need to express their vision and ensure long term success for their salons. At Goldwell, we focus on bringing every aspect of our business together to help make our partner salons a unique color destination. From the latest color and color care products to the collaborative environment of our academy and education programs, we are committed to forming a partnership based on inspiration.
Providing Professional Salon Products with Unparalleled Performance
Simply Organic Beauty provides luxurious salon services through our exclusive collection of natural and organic professional salon products. We consistently strive to research and develop the safest, highest quality products available, while providing best-in-class education to our community of passionate beauty professionals.
Simply Organic strives for all of their products to be vegan, gluten-free, cruelty-free, and free from harsh and dangerous chemicals without sacrificing a superior professional result.
Building on 25 fantastic years in the professional sun and skin care industry, Supre offers an exciting array of indoor tanning products designed for maximum performance and sensational skin care. The finest ingredients come together in formulations that fit each tanner's unique needs.
Bodacious bronzers deliver a rich, golden glow. Potent accelerators, intensifiers and maximizers amp up the depth and darkness of your tan. Antioxidant-rich blends of skin-firming vitamins and extracts provide age-defying benefits. Botanical oils and butters moisturize and condition hungry skin, leaving it lusciously soft. Sexy silicones drape your skin in liquid silk for over-the-top luxury.
Embrace the ultimate in tanning performance and skin care beyond compare.
The Swedish Beauty® brand originated in Sweden and was founded on using vitamins for healthy skin. To this day, Swedish Beauty® remains true to its roots of making your color and skincare of the highest priority. Our tanning and after tan products cater to the most discriminating tanner who demands top quality and performance in their tanning lotion. Achieve dark color and live the legend with Swedish Beauty®!
Swedish Beauty Botanica® uses the finest ingredients while remaining 95% natural and paraben free! This line was created for the green tanner who demands deep, rich color and healthy skin. It is eco-chic for the globally glam™!
Enjoy Hair Care takes great pride in understanding the needs and desires of the professional hairdresser and value strong industry partnerships and are firm believers in the "Evolve or Die" philosophy. Thus, they change as often as needed to ensure that every ENJOY product remains at the forefront of hair care technology and consumer demand. They have decades of industry experience in professional hair care, ENJOY understands and supports all aspects of the hair care experience including salon ownership and management, branding, creative, manufacturing, distribution, education, motivation, merchandising, advertising and the customer experience.
Number 4's collection was founded with the mission to develop a creative, high performance hair care line that runs parallel to fashion, science, art, music and industrial design creative cycles.
By combining nature's greatest ingredients, forward-edge technology and innovation, Number 4's makes your hair be what it should be — the ultimate look that defines new stylistic territories. Number 4 uses the highest quality essential oils and extracts to repair damage, keep hair young, supple and color new.
We exclude all ingredients potentially toxic to humans, rare vintage couture, and our dear environment; 100% Vegan, Sulfate & Sodium Chloride Free, Gluten Free, Bad Taste and Paraben Free formulas are never ever tested on any animal.
b3 Brazilian Bond Builder utilizes a specifically engineered co-polymer combined with a high-purity targeted delivery system. This scientifically advanced one-step system reattaches and builds the bonds that make up the cellular membrane complex, helping prevent the loss of cuticle and cortex cells responsible for supporting the inner structure of the hair. This breakthrough technology dramatically reduces breakage and helps prevent damage during color services, improving the overall integrity of the hair while prolonging color retention and vibrancy between appointments.
Australian Gold believes the sun care experience should be enjoyable. Australian Gold formulates their products to feel pleasant on the skin, make you look good while you're wearing them, and smell amazing wherever your day takes you.
Australian Gold believes sun protection should be responsible. With over 25 years of sun care experience, their formulas provide unsurpassed sun protection but don't include unnecessary chemicals or animal testing.
Australian Gold believes your outdoor experience should be celebrated. Inspired by the active lifestyle of Aussies, Australian Gold embraces the love of all activities under the sun. Whether on vacation or your back patio, whether you're surfing or walking your dog, and whether you are young, old or somewhere in between, Australian Gold provides the protection you need to enjoy your sunny lifestyle.
It's about progression the skills and precise technical understanding that set creativity free. Fanola's vision is to make a product line that is technologically advanced, and totally dedicated to the care and beauty of hair.
The concept of Fanola was to produce the highest technology color that delivers quality color to the salon at the best possible price and give salons the best technical support. Throughout the years Fanola has grown and has proven to be a real success for salon owners all around the world.
The team at Fanola cares about your hair and we understand how important it is to treat your hair well so we are proud to share our knowledge on everything technical to you. There is a wide range of Fanola products and there is something for everyone. With an extensive range of line Fanola has developed separate programs to cater for the individual.
Brazilian Blowout is the only smoothing treatment asked for by name.
Through the use of breakthrough bonding technologies, these customizable smoothing treatments actually improve the condition of the hair by creating a protective protein layer around the hair shaft to eliminate frizz and smooth the cuticle.
Only Brazilian Blowout seals and protects the cuticle, prevents dry, brittle strands, cuts styling time, and eliminates flyaways.
Brazilian Blowout is the original hair smoothing treatment trusted by the professionals.
To learn more about Brazilian Blowout please contact Exclusive Spa.
Formula 18 Plant Based Additive is a unique approach to hair reinforcement.
Unlike other "bond building" products which require multiple steps and are comprised of polymer-based resins, we have selected specific plant-based ingredients for their genetic characteristics and amino acid structures.
Formula 18 is a chemically resilient material that ionically binds to the hair's cuticle and offers long-term protection from harsh hair color, free radicals, peroxides, and environmental stressors. Damaged hair has a raised cuticle, while healthy hair has a smooth, closed cuticle.
Formula 18 penetrates between uplifted scales in the cuticle to create a stapling type effect with a smoother, healthier appearance.
Formula 18 is a blend that creates a highly effective hybrid biopolymer to aid in reducing and fixing the damage done to the cuticle while simultaneously strengthening the hair fiber.
IMAGE Skincare is a global skincare brand powered by proven ingredients, smart botanicals and results-first technology. Skincare professionals have inspired us from day one: IMAGE was founded by an esthetician and plastic surgeon, and is recommended by a network of over 30,000 skincare professionals. They've pioneered clean clinical skincare, with naturally effective, mindful formulas that deliver real results. Their products are tried, true and tested by a team of professionals to help their customers feel the most confident in their skincare-and their skin.
Recommended daily regimen: Their skincare basics include the products their estheticians add to ever daily routine to help fight common skin concerns and visible signs of aging such as fine lines, wrinkles, dullness and sagging skin.
Pro treatments: When you commit to professional treatments, an IMAGE professional can customize a treatment plan to meet your skin's individual needs with an IMAGE chemical peel, enzymatic peel or brightening O2 Lift.
ETSY connection: Whether in person or virtually, setting aside time to connect with your esthetician regularly will help you stay on track with your skin goals.
"At Tuel, we believe that healthy skin starts with a handful of plants and a serious dose of skincare science. First created for skincare professionals, Tuel has been brightening faces and giving glow since 1979. We use high concentrations of the most powerful plant extracts the planet has to offer—active botanicals and minerals rich in potent antioxidants and vitamins that actually feed your skin from the outside in. We don't let potentially harmful ingredients near any of our products, because when your active ingredients are as good as ours, you don't need anything else to see radiant results."
"You know that saying, mom knows best? We believe it. Our mom, skincare pioneer Eva Friederichs, created Tuel based on the belief that good skincare contains only the best that nature has to offer. Mom believed in living a healthy lifestyle way before we knew what things like non-GMO, organic, and chemical-free really meant."
"As licensed cosmetologists ourselves, we understand what it takes to keep your skin healthy and vibrant at any age. A killer glow comes from feeding your skin with professional-grade botanicals and cold pressed extracts rich in nutrients as powerful and pure as nature made them. We're second generation skincare pros and we've stayed true to Mom's vision of helping everyone—of all ages, genders, skin types, and ethnicities — get the best skin of their lives."