Hair Extensions
Santa Rosa, CA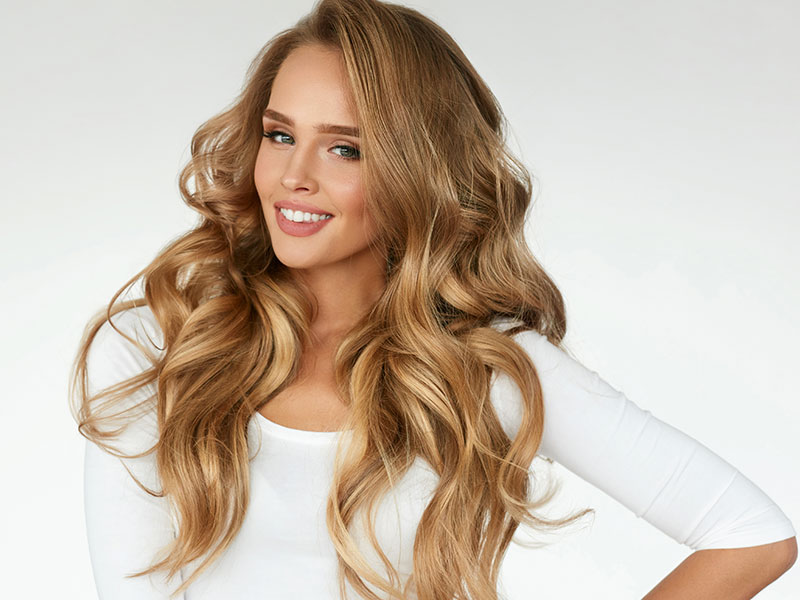 Hair extensions are primarily used to add length to your hair, although they can also be used to add thickness and body! Made of either natural hair or artificial materials, they can be implemented in a variety of techniques and as extensively as desired.
I-Tip Hair Extensions
I-Tip extensions are a favorite at Exclusive Spa! They feature a small micro ring that's threaded with your natural hair. Then, we use clear tubes designed for attaching the extensions, which are applied with the Pro Fusion Tool and Pro Flat Plus. This service application is only performed by certified stylists.
I-tip extensions provide our clients with natural movement and a lightweight feel, and you have the option of body wave, straight, or natural wave. Lengthwise, I-tip extensions can have 14-22 inches of hair, with over 75 different colors to match any client's hair. After installing them, your stylist may cut the extensions to blend with your natural hair. Then, they stay in for 3-6 months and can be moved up or taken out whenever needed.
Perfect For Any Event!
If you are attending a wedding, reunion, or any sort of important event, don't forget the way hair extensions can quickly give your look that extra pop! Our stylists will provide their input while working with you to determine what extensions will provide with the fantastic results you're looking for.

Hair Extension Pricing
Hair extension prices start at about $350.00+. Please call (707) 528-8266 to book a consultation for color matching and ordering before making the final extension appointment.