Hair Extensions
Santa Rosa, CA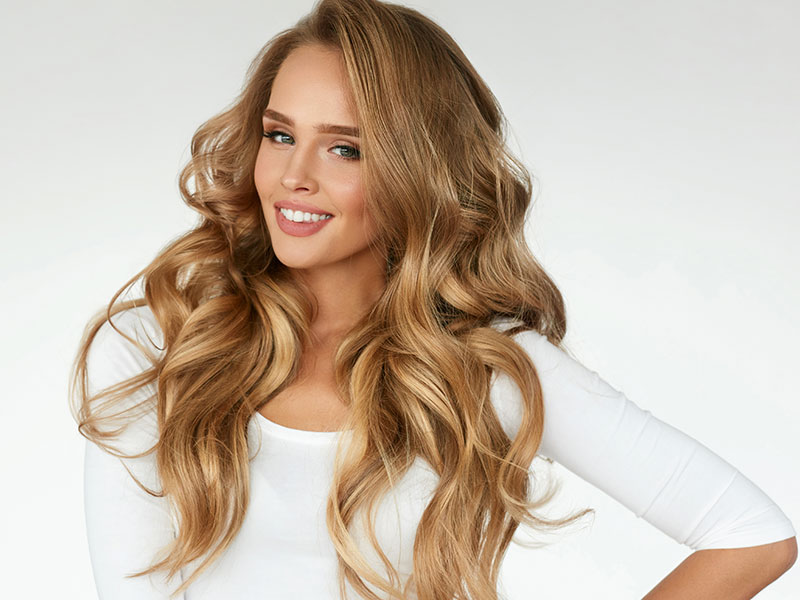 Hair extensions are primarily used to add length to your hair, although they can also be used to add thickness and body! Made of either natural hair or artificial materials, they can be implemented in a variety of techniques and as extensively as desired.
I-Tip Hair Extensions
I-Tip extensions are a favorite at Exclusive Spa! They feature a small micro ring that's threaded with your natural hair. Then, we use clear tubes designed for attaching the extensions, which are applied with the Pro Fusion Tool and Pro Flat Plus. This service application is only performed by certified stylists.
I-tip extensions provide our clients with natural movement and a lightweight feel, and you have the option of body wave, straight, or natural wave. Lengthwise, I-tip extensions can have 14-22 inches of hair, with over 75 different colors to match any client's hair. After installing them, your stylist may cut the extensions to blend with your natural hair. Then, they stay in for 3-6 months and can be moved up or taken out whenever needed.
K-Tip Hair Extensions
K-Tip stands for Keratin protein tips. They are individual extensions applied to the natural hair using a technique called hot fusion. A silicone additive helps form a protective coating to protect strands from damage during the process while also allowing for free movement and a natural layered texture.
Weft Hair Extensions
A hair "weft" is a collection of hair strands sewn onto an ultra-thin strip of cloth material that your stylist works into your hair. Some are machine-sewn, while others get sewn by hand. Both varieties have their benefits, and, depending on your hair type, one may be better suited for your hair texture and volume than the other.
Tape-In Hair Extensions
Tape-in extensions are 1 to 1.5-inch sections of hair that are pre-taped with medical-grade glue. Unlike a clip-in extension, tape-ins cannot be applied by yourself. They have to be professionally installed by a licensed cosmetologist. Hair must be clean to ensure that proper bonding occurs, and then, once the hair is straightened or blown out, your stylist will position two wefts of extensions with your hair in between. Tape-in extensions require no tools or chemicals!
Hand-Tied Hair Extensions
Hand-tied extensions are a catch-all term for attaching a "weft" or section of hair extension to the natural hair. Typically, the stylist will create a foundation by applying silicone beads to the natural hair and then sew the hand-tied sections onto the beaded foundation, thereby securely attaching the extension to your natural hair!
Perfect For Any Event!
If you are attending a wedding, reunion, or any sort of important event, don't forget the way hair extensions can quickly give your look that extra pop! Our stylists will provide their input while working with you to determine what extensions will provide with the fantastic results you're looking for.

Hair Extension Pricing
Hair extension prices start at $450.00+.
Please call (707) 528-8266 to book the required initial consultation for color matching and ordering before making the final extension appointment.