Cupping Therapy
Santa Rosa, CA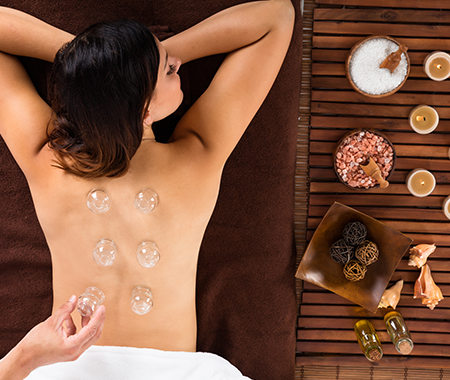 The #Cupping Sufi the Universal Energy Therapy is Mondi Safa's passion. Mondi has created a restful, nurturing environment and experience for you based on her love for the healing process. Her core belief is in the Oneness. When she serves you in her studio for an incredible treatment session, she feels the Oneness with you, and The Universal Energy, helps her to heal you, this is where she receives her Healing Energy, where we all have access to it, when we connect from within.

Cupping Treatment Process
The session begins with heading pads to relax the entire body
Fire Cupping is carefully placed on designated area(s)
Gliding Cupping helps to increase the blood flow and to unblock what is stagnant
Deep Tissue massage with precise tools helps to stimulate the muscles tissues and fibers
Closing the session by bringing QI energy in balance and harmony
Head, neck and face massage
* Aromatherapy helps to take you to the desired Heaven you have allowed for, by taking time towards honoring yourself.

Sound Healing
By providing a peaceful music of love in the air, your body can feel, The Healing Within, the benefits of the aromatherapy of your choice, you can be feeling a soft touch on your face with Shea butter, mixed with Rose essential oil, and Geranium essential oil to complement this process.
Mondi places the Sound Healing bowl(s) on your Heart Chakra and Solar Plexus Chakra, to help to take you to your place of peace and Heavenly experience. You can be continuously resting, while the sound healing music resonates through the air.
And you can have some alone time to encourage your Rejuvenation to Re-connect to your Source. You would be Thankful for Spoiling your self with this relaxing, Unique, healing treatment.

Cupping Therapy Pricing
| | |
| --- | --- |
| Service | Price |
| Cupping Treatment (60 min) | $120.00 |
| Cupping Treatment (90 min) | $160.00 |
| Aromatherapy Essential Oil | $10.00 |