Massage Therapy
Santa Rosa, CA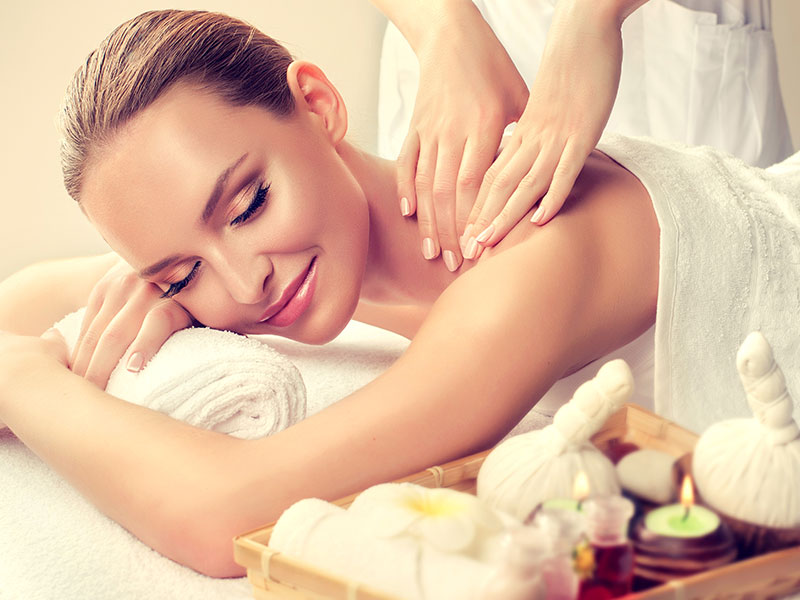 For the quintessential spa experience, there is perhaps nothing quite like a luxurious massage. Treat yourself to just one session at Exclusive Spa, and we promise you'll soon feel all your stress and built-up tension melt away. And with massage therapists experienced in a variety of disciplines including Deep Tissue, Swedish, Reflexology, and Sports Therapy, we can provide both the strong/firm approach you're looking for, while also keeping a gentle and delicate touch when needed.
In addition to its stress and anxiety-reducing aspects, massage therapy can also directly aid in rehabilitation and the treatment of painful arthritis symptoms. Through understanding the relationship between muscle groups, bones, joints, and connective tissue, we can reduce pain/tension and help increase range and mobility.
So please look through our variety of massage packages available, decide what's right for you, and then contact us when you're ready for an appointment!
Therapeutic Massage Therapy
Therapeutic Massage Therapy is a combination of two or more modalities depending on the needs and wants of the patient. These modalities include Swedish Massage, Cranio Sacral Therapy, Lymphatic Drainage Massage, Tuning Fork Therapy, Crystal Work, Aromatherapy, and Reiki. These sessions are predominately Swedish Massage with some fine tuning (such as removing energy blockages or unwinding connective tissue) using other techniques.
Add-ons to any massage:
Paraffin Wax: $10.00
Eastern Energy Work: $15.00
Dry Body Exfoliation: $15.00
CBD Oil: $30.00
Ongoing Deals:
Prepaid Sessions: Prepay for 3 sessions of any massage type and get 20% off your total.
Refer a Friend: After your friend books and pays for a massage, you will receive 20% off your next massage service.

Therapeutic Massage Pricing
| | |
| --- | --- |
| Duration | Price |
| 60-minutes | $100.00+ |
| 75-minutes | $125.00+ |
| 90-minutes | $160.00+ |
Additional requests like deep tissue will be extra.